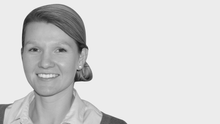 Jaimie joined the Ray White team at the start of 2016. Jaimie has a background of working in the agency industry as she was previously an agent with Elders for over 6 years working in parts of Queensland, NSW and VIC.
Jaimie is originally from Inverell and since making the move back, she has thoroughly enjoyed working in the district and having the close connection to local clients. 'I believe it is important to have close a relationship with your clients in order to be a successful real estate agent'
Agent Reviews
Alison and Geoff- INVERELL

She was prompt, helpful & reassuring.